Aerial Silks
Aerial silks is a type of performance in which one or more artists perform aerial acrobatics while hanging from a fabric. The fabric may be hung as two pieces, or a single piece, folded to make a loop, classified as hammock silks. Performers climb the suspended fabric without the use of safety lines and rely only on their training and skill to ensure safety. They use the fabric to wrap, suspend, drop, swing, and spiral their bodies into and out of various positions. Aerial silks may be used to fly through the air, striking poses and figures while flying. Some performers use dried or spray rosin on their hands and feet to increase the friction and grip on the fabric.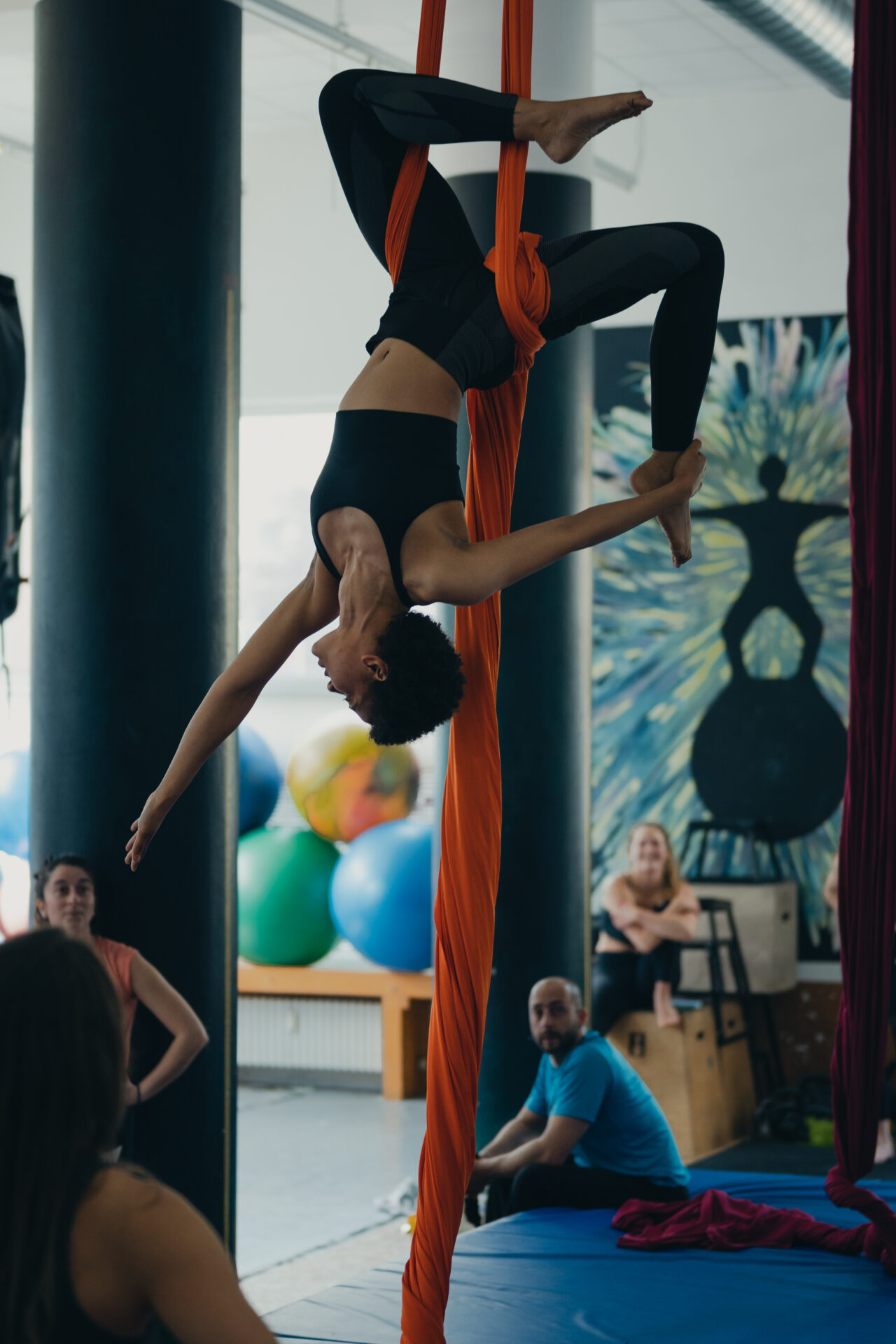 Wraps are static poses where aerialists wrap the silks around one or more parts of their body. In general, the more complicated the wrap, the stronger the force of friction and the less effort required to hold oneself up. Some wraps, such as the straddle-back-balance, actually allow performers to completely release their hands. Foot locks are a sub-category of wraps where the silks are wrapped around one or both feet, for instance, an ankle hang.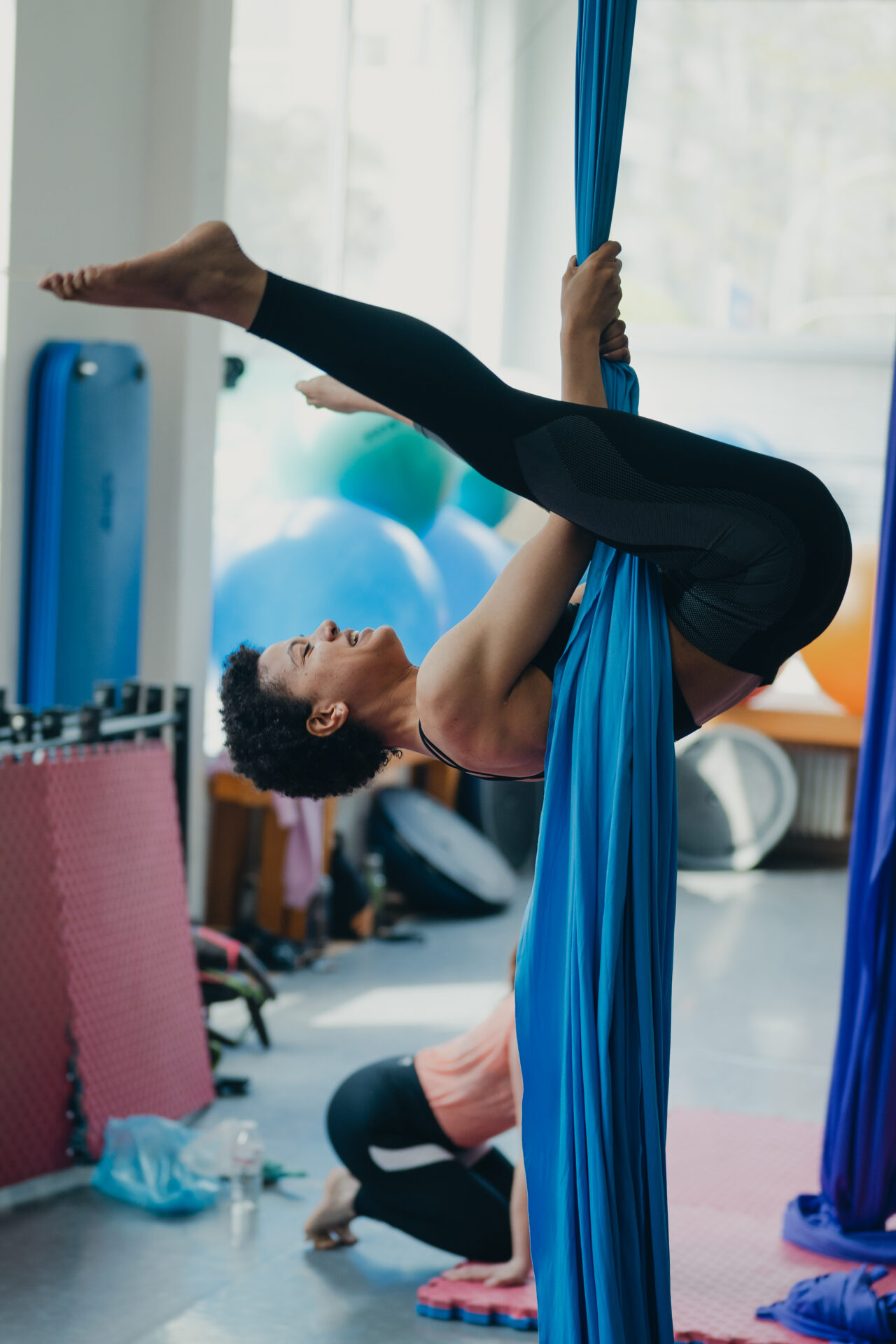 In a drop, performers wrap themselves high up on the silks before falling to a lower position. Drops can combine aspects of free fall, rolling or otherwise rotating oneself before landing in a new pose. Preparation for a drop can make for a pretty wrap, but the ultimate goal is the fall rather than the pose. Of the three trick types, drops require the most strength and are also the most potentially dangerous.