Courses – All courses offered at Urban Gladiators
Our schedule includes Functional Training classes, as well as Crosstraining, Calisthenics and Movement – Mobility classes. Our course system devides the classes info different categories depending on the their training focus. This way our members are enabled to achieve their individual goals.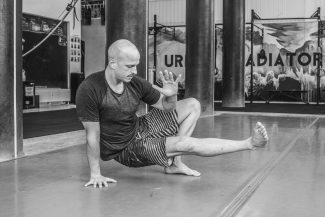 GET LEAN – THE STRENGTH-ENDURANCE CLASS WITH YOUR OWN BODYWEIGHT
The Get Lean class centers around strength and endurance training with your own bodyweight.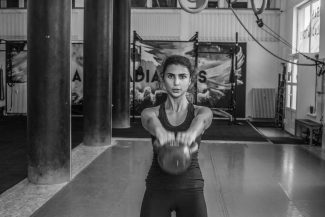 GET FIT – FITNESS & FUNCTIONAL TRAINING
High Intensity circuit training with added weights to work on your strength and endurance.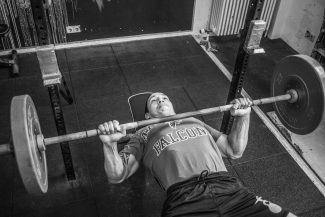 GET STRONG – STRENGTH TRAINING TO ENHANCE YOUR PERFORMANCE
This course is designed to increase your individual strength level.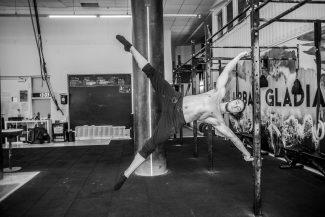 CALISTHENICS – HANDSTANDTRAINING & STREET WORKOUT
Certainly you have heard about the Human Flag, Back and Front Lever or the Muscle Up. In this class we train these gymnastic exercises, among others, methodically and step by step.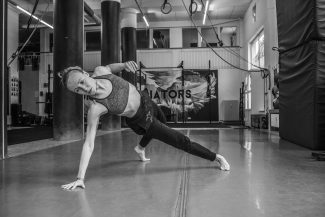 FLEX AND FLOW – MOBILITY, ANIMAL FLOWS AND FLEXIBILITY TRAINING
In our Flex & Flow class we playfully work on flexibility, coordination and body awareness, in order to get back to our natural movement patterns and potential.
Training concept
Our course system devides the classes according to their theme and training emphasis. This enables each member to achieve their individual goals.
Regardless of the goals, we only implement functional and holistic exercises in our training. These promote coordination of movements, mobilize the joints and stabilize the body. Complex movement sequences demand a high level of energy, because of this endurance is also always trained.
These are ideal conditions to increase performance in all areas of everyday life and sport. Thanks to small training groups our members get to know each other quickly and develop a strong sense of community within a very short time. Additionally, small groups enable intensive and individual support by the trainer. We are always attentive and observant of our members during class, correct their movements and encourage them to perform at their best without overwhelming the body. The participants feel safe and optimally challenged.
Regeneration
Intensive and effective training often means "sore muscles" and stiffening of the connective tissue structures (fasciae). This stiffness not only impairs mobility, but also extend recovery time.
After an intense stimulus it is therefore not enough to add a passive regeneration day between training sessions. Every workout should be rounded off with an extensive phase of relaxation. A combination of triggering (loosening up stiff connective tissue) and stretching has proven to be very effective and is recommended by the renowned physiotherapist and athletic trainer Gray Cook. With certain tools such as the blackroll, triggering can also be done by the athletes themselves. This way many athletes can be triggered at the same time under the guidance of the trainer.
Depending on the intensity of training, regeneration has a fixed place in our courses. These 10-20 minutes can only do a small part of optimal regeneration work. After a particularly hard training session or competition, you should definitely take more time for active regeneration. We therefore recommend practicing the trained content at home.